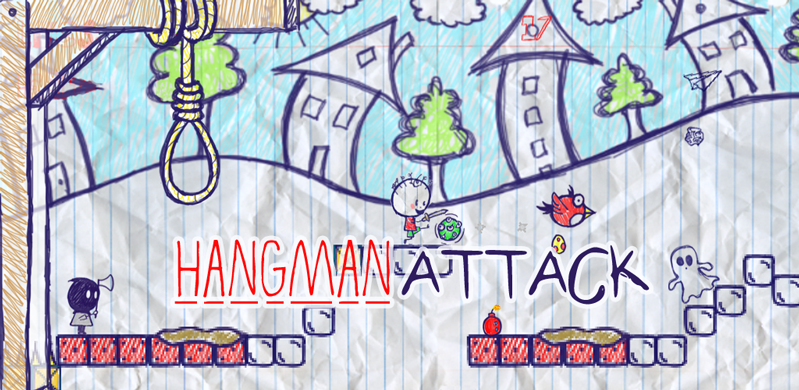 GET HANGMAN ATTACK IN THE GOOGLE PLAY STORE
Hangman Attack Lite (Free)
Hangman Attack (99 Cents)
GET HANGMAN ATTACK IN THE AMAZON KINDLE APP STORE
COMING SOON FOR IOS (ipods / ipads)!!!
ACTION PACKED! Unique Hand Drawn Art Style. New take on the classic game of hangman. Hunt down the letters you need in this awesome 2D platformer while being bombarded by crazy enemies, paper airplane bombers and meteors. Huge dictionary of words used to make this the most challenging game of hangman you will ever play. Not for dummies or the weak willed, many of the words and levels can be very challenging.
This game is so much fun to play…it combines the fun of playing a Mario-style game with the fun of playing Hangman. So you can use your brain and your keen platform game skills! You can play for hours and not even realize the whole day has flown by. Try it out!
WHAT IS THE DIFFERENCE BETWEEN THE LITE AND FULL VERSION?

Although the free game is fun to play, it only has 2 levels and 9 words in the dictionary….while the full version has multiple levels and 1000s of words for more varied play. The full version is only 99 cents.
Here are Some Screenshots from the Game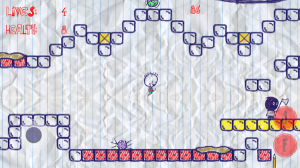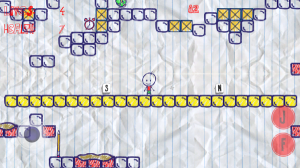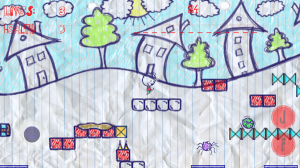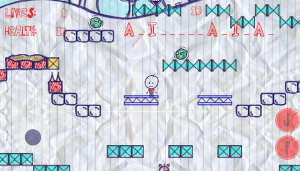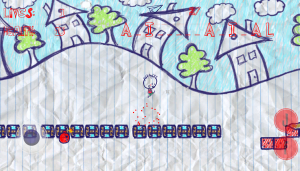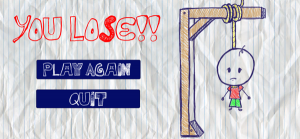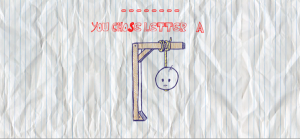 New touchscreen controls for play on most android devices
Optimized for gamepads and keyboards
Works Great on NVIDIA Shield
Expanded dictionary when device is online, thousands of words when using internal dictionary.